Real Madrid
For Los Blancos U12s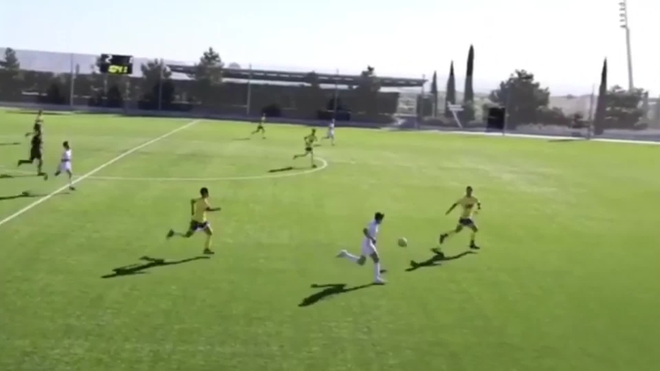 The son of the late Jose Antonio Reyes' son, who goes by the same name, scored his first Real Madrid goal on Sunday.
Playing in the U12 category of Los Blancos' youth academy, Reyes rounded the goalkeeper before calmly slotting the ball into an empty net.
The youngster pointed to the heavens after his goal, a gesture towards his father who died in a car crash on June 1 earlier this year.