Serie A
Just before Higuain scored the winner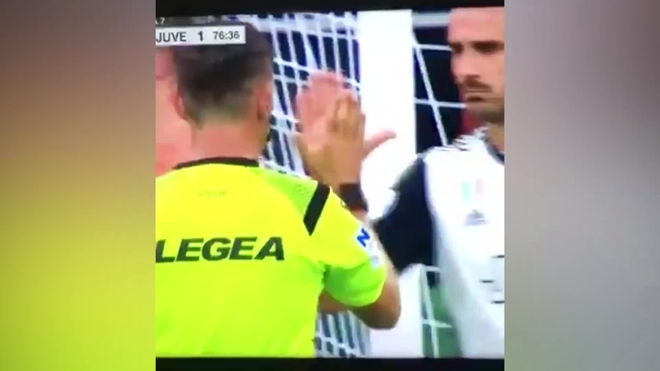 Juventus are back on top of Serie A and, naturally, it hasn't come without drama.
The Old Lady of Italian football beat Inter 2-1 on Sunday evening to leapfrog the Nerazzurri, but an incident between Leonardo Bonucci and referee Gianluca Rocchi has taken off on social media.
The pair were seen to high five during the match after a foul was called in favour of Juventus and, as is the way in Italian football, a number of people are calling foul and suggesting something untoward has happened.