Barcelona
Players highlighted technical changes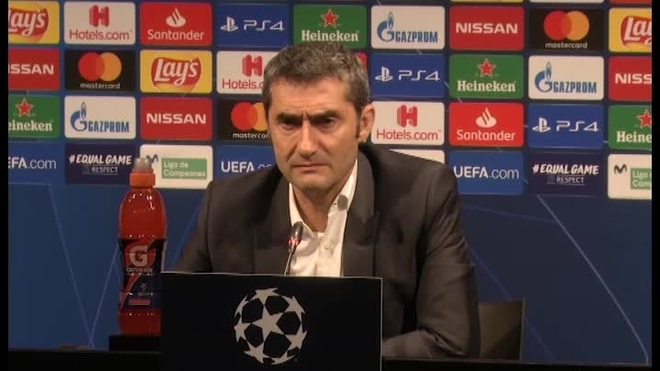 Barcelona suffered in the first half against Inter on Wednesday, they were outplayed by Antonio Conte's team who had found the perfect balance between resolute defence and stinging counterattacks, yet it was Ernesto Valverde's half time teamtalk which spurred his side onto a comeback at the Camp Nou.
The Italian side were so dominant in the first half it was borderline frightening, with Lautaro Martinez's goal the first of many chances which the Nerazzurri spurned throughout the opening exchanges.
Had it not been for Marc-Andre ter Stegen's left hand and the defensive work of Nelson Semedo, Barcelona could have been facing an insurmountable deficit when they returned to the dressing room.
After such a dismal opening half it was time for Los Cules to change direction, they quickly analysed the first 45 minutes and sought to correct the errors made.
Rather uncharacteristically, at least looking in from the outside, Valverde took command in the dressing room, he gathered the players and gave them a technically minded teamtalk at half time.
He explained what was happening on the pitch and how they could solve it, and his words had an immediate impact because the Blaugrana improved in the second half.
Valverde got his decisions right in the eyes of supporters as they cheered his first substitution, and it proved decisive.
Arturo Vidal entered for Sergio Busquets in the 52nd minute and the team began to look totally different as the road to a comeback began in earnest.
"The coach detected very well what we needed and told us at the break," Arthur Melo explained post-match.
"The introduction of Vidal helped us improve our pressing and his particular skills gave us exactly what we needed."