LaLiga
He explained his stance on social media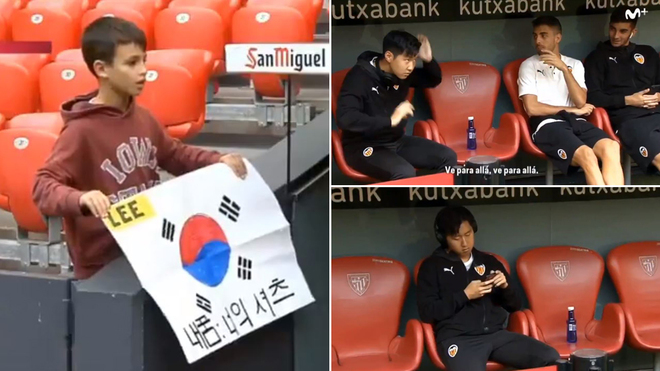 A young fan tried to grab Kang-in Lee's attention before Valencia's game against Athletic Club on Saturday, but the 18-year-old midfielder ignored him despite only sitting a few metres away on the visitors' bench.
His teammates Ruben Sobrino and Ferran Torres urged him to talk with the kid, but the South Korean wouldn't even look in the fan's direction.
The Movistar+ captured the whole scene, and it is worth noting that Kang-in approached the youngster later and took a picture with him.
After the video was shown on TV, the Valencia jewel took to social media to explain his reaction.
"The fans in Bilbao did not ask me for autographs, they asked me for the shirt," Kang-in posted.
"A Valencia employee made a hand gesture for me not to do it.
"I would never refuse to sign an autograph and whenever I can I do it.
"Footballers exist for the fans."