Serie A
After the 2-1 win over Inter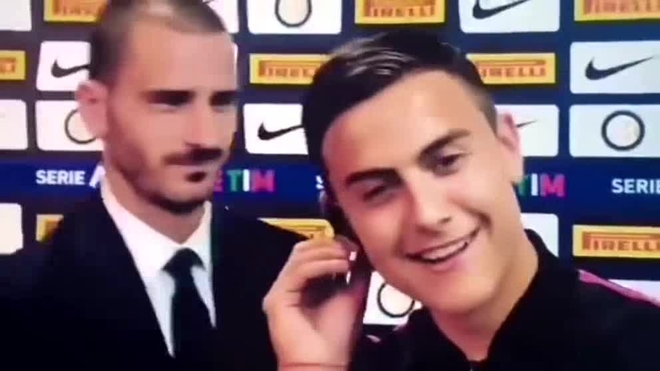 Paulo Dybala received a kiss from Juventus teammates Leonardo Bonucci and Cristiano Ronaldo following their 2-1 win over Inter on Sunday.
The Argentine was speaking to the press in the mixed zone of the Stadio San Siro when his colleagues decided to show him some affection.
Ronaldo was the first to approach Dybala, before the Italian defender helped himself soon after.
The Argentine tried to keep his composure but couldn't help laughing at the surprise moment.
Dybala scored the opener against Inter, before Gonzalo Higuain netted the winner to put Juventus top of Serie A.