Brazil
Game had to be paused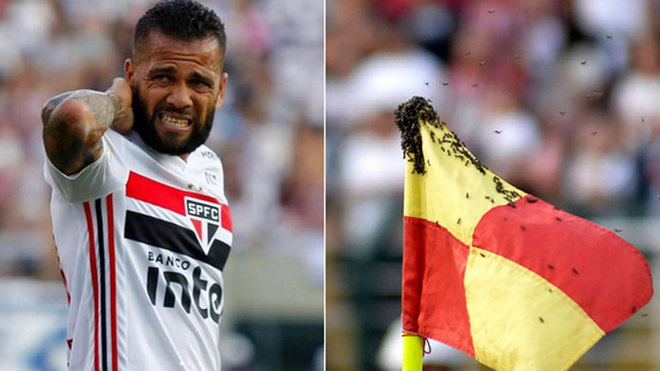 Dani Alves was attacked by a swarm of wasps during the match between Sao Paulo and Fortaleza.
The former Barcelona star was visibly troubled and the game had to be temporarily paused until he had recovered his bearings.
It is not the first time that a swarm of insects has affected a game in Brazil which has caused the momentary interruption of the game.
The same happened earlier in the year during the match between Internacional and Fortaleza.
On that occasion, the images of a groundsman spraying a corner flag went viral around the world.