Zvonimir Boban has talked about their decision to sack Marco Giampaolo and appoint Stefano Pioli, denying contacts with Rudi Garcia and Blanc while refusing to discuss Luciano Spalletti.
After seven rounds of football, Milan sit in 13th place with just 9 points. And so, the club decided to part ways with coach Marco Giampaolo and appointed former Fiorentina boss Stefano Pioli in his place.
Pioli was not the club's first choice, if the Italian media is to be believed, as they wanted Luciano Spalletti. However, Spalletti is still under contract with Inter and he couldn't agree terms with the Nerazzurri over a severance package. And so, Milan signed Pioli to a two-year contract.
"Good morning everyone, of course being here so early with a change of the coach is a defeat for everyone," Milan's Chief Football Officer, Boban, said during Pioli's presentation earlier on Wednesday. "But on the other hand, we need to go on and we've taken a decision that we believe is the right one for our club. I wish all the best to Stefano who is a very serious person and a great coach. He's arrived in a situation that is not simple, but together we can leave this moment.
"This moment of Milan? Well, I will repeat again: we are very sad because we share the responsibility but we are public people, we share our responsibilities publicly and we have done that since we were teenagers. I played sometimes without scoring a single goal, everyone was judging me, but then you score a goal and everyone is supporting you again. So the most important thing in my opinion is to go on fighting. When you feel that you can give something to your squad then you need to go on, you need to stop just when you think that you can't give anything to your squad. We are just at the very beginning, and I believe we have much to give and give a lot to the squad. We are, again, sad about the situation, and the supporters of course can show their own emotions, but this is the football life.
"The negotiations with Spalletti and the fact that he was more focused on money than on the possibility of coaching Milan? I don't want to speak about Spalletti, our choice was Pioli. If we were also looking at other profiles like Rudi Garcia and Laurent Blanc? Of course different people were taken into consideration, but in the very end we chose Stefano because we believe it's the best option. But those French coaches, we didn't contact them, we didn't contact anyone from France. Our idea was clear, it was choosing a coach that knows our squad very well, that knows Italian football and who is strong.
"The value of the squad? It's not the best squad in the world or in Italy but I believe it's more worthy of what we think and what we saw so far. We believe that with Pioli we can see a better game and better quality than what we've seen so far.
"My words to Financial Times that Elliott and us very different visions? As always, some words are exacerbated. Sometimes we use a constructive vocabulary. I was a player and when you change from one position to another and become a director, you still remain a competitor inside. We live in this way, it's normal for us to say that we want to win tomorrow, especially if you are at Milan. We must aim to improve to bring Milan back to where it needs to be. Of course we know that the process is a slow one and we're aware of that, but we have this soul which is the soul of the player. It is important to realize that time is required and that the supporters on the other hand would like to have the success and victory tomorrow. But there is not a division between us and the ownership, our perception is more of a former player, but there are other aspects to be taken into consideration like the Fair Play and so on.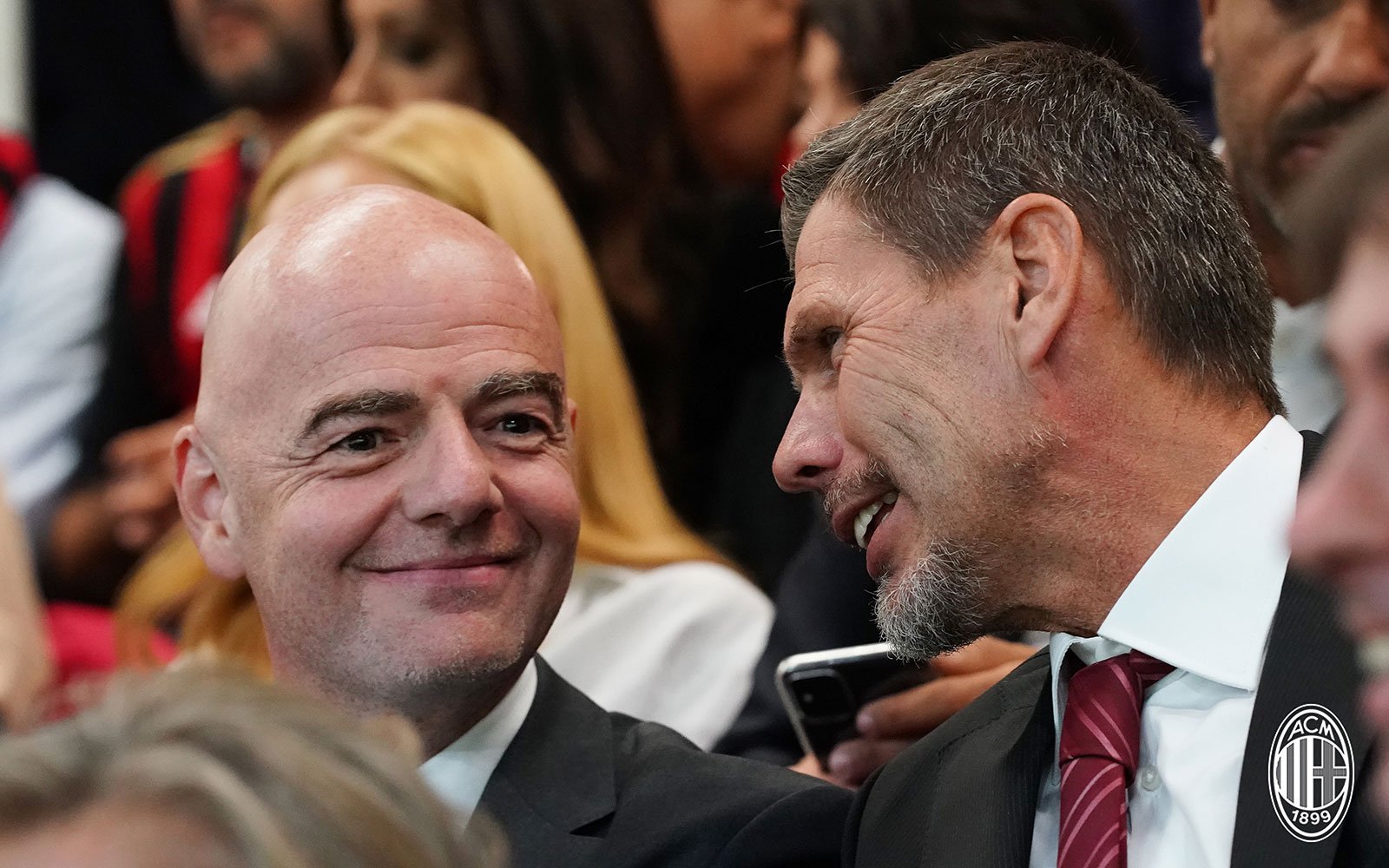 "The protest of the fans? As I said before, our fans are absolutely entitled to express their disappointment. I was not disappointed by them because they gave a lot to me in my life. I hope to convince them to change their mind as soon as possible.
"If at the end of the mercato we realized the team was too young? Decisions are taken together, choices are made together. So with Paolo and Massara, we are working together, assessing together and also today I said what I think: I think that some experienced players will be very useful. There are market dynamics, market logics, and for this reason we chose players that could be determinant immediately, especially fast players. But yes, some experienced players I think would be needed.
"But this is our team, we have a lot of strength that we have to make the most of. The coach needs to be aware of that, the players need to be aware of that, we can do much better."